Pastoral Welcome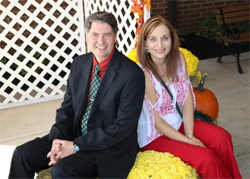 In the name of our Lord Jesus Christ I warmly welcome you to the First Hungarian Reformed Church of Cleveland, Ohio.
If you are seeking a church home, we hope that you will join us in worship and fellowship, to explore and seek the Lord's will, and to participate in mission and ministry with us. Our faith is conservative, Bible-based, and Christ-centered.
We have a variety of ministries to serve children and adults. I believe you will find our church to be a welcoming, warm, and friendly place where you can grow in your faith and discover more of God's plan for your life.
In His Service,
Csaba Krasznai
Pastor