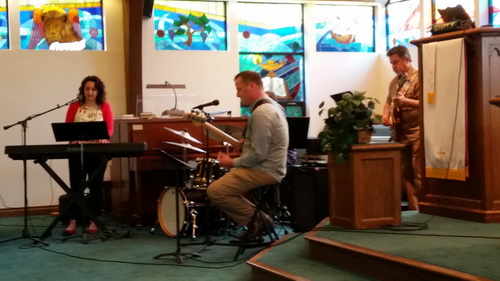 Special Praise and Worship Service at our Church
On Sunday, May 21, 2017 at 11:00 a.m. our church hosted a Special Praise and Worship Service. Our special guests, the members of the Praise Group, led us in praising and worshiping the Lord with traditional and contemporary worship hymns and songs. This was an important and great event in the life of our congregation. At the worship service a reinstatement of a dear friend took place to the membership of the church.
Our church extends a special thank you to Presbyter Bill Nichols and his friends for leading us in worshiping the Lord Jesus Christ.